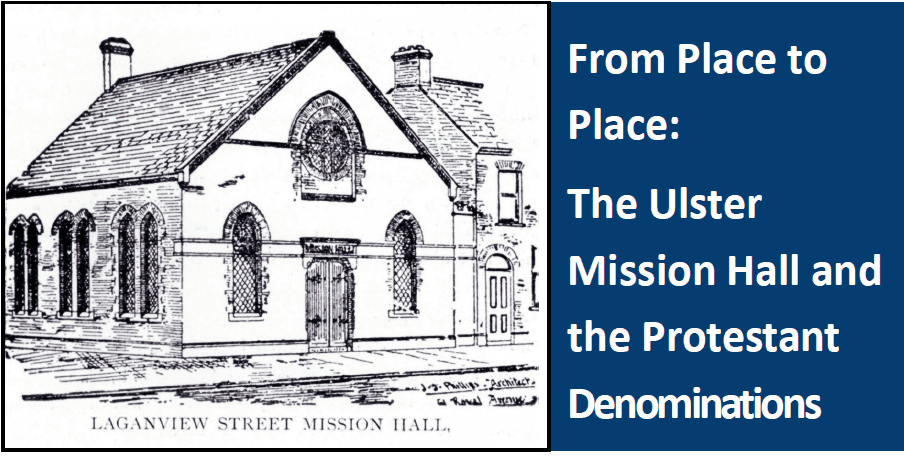 Kevin Miller
(Belfast School of Art—Ulster University)
Friday, 20 October 2023 at 7.30 pm
Agape Centre, Belfast South Methodist Church and online
Ulster's profound relationship with evangelical religion has resulted in a network of interdenominational and nondenominational religious halls. From picturesque 'tin tabernacles' to contemporary bungalows these have become a characteristic component of the landscape. Many will recall their local mission hall or gospel hall, usually named for its townland or street.
Rather than entirely a lay-led movement, the practice of mission hall building has been an element in all of the region's Protestant denominations. Mission halls formed one of the principal responses to rapid population growth in Belfast during the city's nineteenth-century industrialisation. The halls have often been part of a vigorous resistance to 'high-church' or 'modernist' values from within the denominations. The lecture will investigate the denominational mission hall and its place in the development of Ulster's culture of evangelical halls.
Kevin Miller is a PhD candidate at the Belfast School of Art in Ulster University. His research interests are on the material culture of religion, and in vernacular design and every-day architecture. His PhD research concerns evangelical meeting halls in Ulster, using visual methodologies to explore a 'plain style' in 20th-century evangelical material culture.