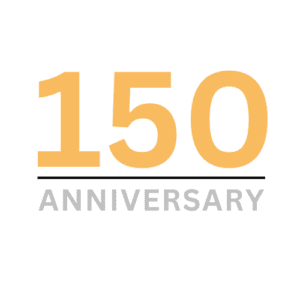 In 2024 four Methodist Societies are celebrating the 150th anniversary of their opening:
Athy – opened Friday 12 June 1874 at cost of £2,200 of which Alexander Duncan of Athy contributed over half. The service of dedication was conducted by Rev. W. Arthur, MA, of London. The architect was Thomas Holbrook (ca 1844-1876) of Dublin and the contractor was Mr William Faircloth of Carlow.
Bessbrook – opened Good Friday 3 April 1874 by Rev. W. Appelbe. The plans were by Mr Richard Overend (Bessbrook) and the builder, Mr Moore of Enniskillen. It was built of Newry granite. The offerings on the day of the opening amounted to £34 4s 6d and included a 'a lady's gold ring'. The site was given by John Grubb Richardson, the wealthy linen merchant and Quaker and the overall cost was approximately £400.
Brighton Road (Rathgar, Dublin) was opened on Friday 7 August 1874 by Revs J Donnelly (Kingstown) and Thomas N. Hull (Dalkey). The cost was £2,239. The architect was Thomas Holbrook (ca 1844-1876), who died two years after the church was opened. His father, Graves Holbrook had previously donated the site of Charleston Road Methodist Church, Rathmines.
Kinsale – a new church, situated on Cramer Street, was opened on Monday 13 April 1874, when Rev. Marshall Randles of Manchester was the preacher. The architect was Robert Walker (1835-1910) and the contractor, Mr George Ford of Kinsale. The builder subsequently successfully sued the church trustees for recover of costs of £150 for extra work which he had done at their request.