Map Unavailable
Date/Time
Date(s) - 22/10/2021
7:30 pm - 9:00 pm
Location
Belfast South Methodist Church and Agape Centre, 236-266 Lisburn Road, Belfast, BT9 6GF, UK
Categories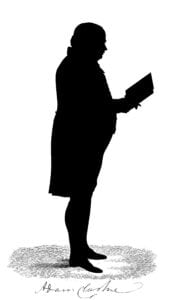 Adam Clarke died in the cholera epidemic of 1832, two months after the Great Reform Bill became law. Forty years previously, he sympathised with the French Revolution. Yet he was on familiar terms with senior politicians and leading figures, nobility and even royalty. Independent in thought, he might be described as a pragmatic conservative radical.
Although only a young preacher when Wesley died, this lecture will argue that Clarke imbued and tried to maintain Wesley's notions of a distinct though independent religious body within a national church, against social change and increasing denominational separation with a metropolitan and clerical hierarchical autocracy. It will view Clarke partly through the eyes of his biographer and protégé, James Everett, leading indirectly to the great Wesleyan schism of 1849.
Lecturer: Dr Peter Forsaith is a historian of culture, religion and society in eighteenth– and early nineteenth–century Britain, and Research Fellow of the Oxford Centre for Methodism and Church History, Oxford Brookes University.